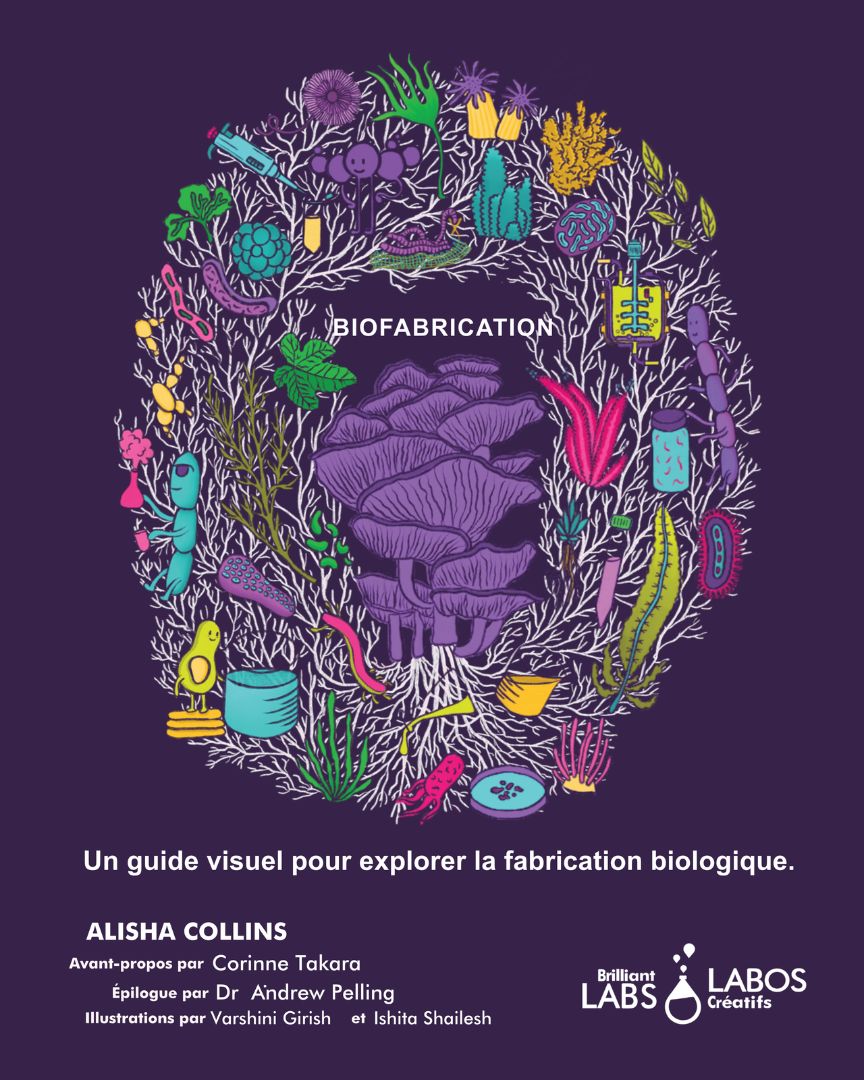 A visual guide to explore making with biology
Explore the exciting world of biomaking with our new guidebook! This is a must-have resource for educators and students who want to participate in imagining sustainable biological futures.
The guidebook includes a range of biomaking recipes and prompts
It is a valuable resource for expanding participation in sustainable design and bioengineering ethics
The guidebook emphasizes the importance of storytelling through art and design
It is a useful tool for educators and students who want to begin their biomaking journeys
Foreword by Corinne Takara
Afterword by Dr. Andrew Pelling
Illustrations by Varshini Girish and Ishita Shailesh
Now released digitally and physically!
Purchase a copy
What Is Biomaking?
Our biomaking initiative aims to foster young people's curiosity in exploring complex biological systems in nature. The aim is to design meaningful projects for a sustainable future. Biomaking is an emerging concept of makerspaces in which makers explore biological systems and design projects by collaborating with harmless microbes like fungi, bacteria, yeast, and algae.
Why Biomaking?
Increasingly it is said, "Bio is the new Digital." As modern interactive technologies are introducing young people to the world of bits and atoms, they are unleashing the power of computational thinking to solve problems and express themselves in creative ways. Similarly, biomaking allows young makers to tinker with living matter and design novel, dynamic, sustainable projects exploring complex biological systems for practical applications.
It's A Great Mix: Earth Science & Biotech
Biomaking encourages innovation for a sustainable future where makers employ and learn from the world around them. Learners expore: Biomimicry, Biocollaboration and Biofabrication.
Alisha Collins's Biography
Alisha Collins is a designer and educator interested in integrating storytelling, craft, wellness, play, and new technologies to create participatory learning practices. She is passionate about nurturing children's creative confidence and community spirit for designing sustainable projects by tinkering with living matter and navigating biological systems. Alisha has led many interdisciplinary learning initiatives and has been dedicated to pushing maker education with smart and adaptive materials for nearly a decade. She has a strong background in designing initiatives, infrastructure, and resources that provide meaningful STEAM pathways for young people and educators from diverse socio-economic backgrounds, including underrepresented communities. Currently, she works with Brilliant Labs as Director of Creative Learning and leads the Biomaking initiative.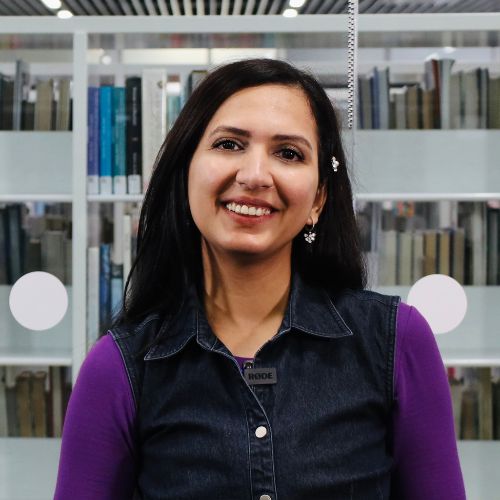 Biomaking Resources
Learning Guides >